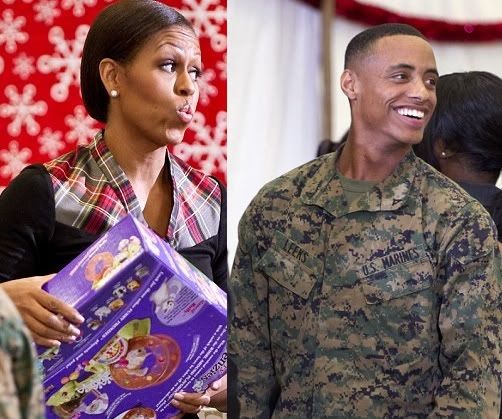 During a stop for the U.S. Marine Corps Toys for Tots campaign, Lance Cpl. Aaron Leeks, 20, asked First
Lady if she'd accompany him to the Marine Corps Ball... and do you know what she said?
She said YES! Well... technically.
Lol, Aaron said,
"She said she'd love to go. Actually, she said I'd need to speak to her husband, too, but she said she'd love to."
*Giggle*
He is a brave one. I'm sure Mr. President will allow it. That would be SO CUTE!